Birds of Australia
Common Name:

Little Pied Cormorant
Scientific Name:
Microcarbo melanoleucos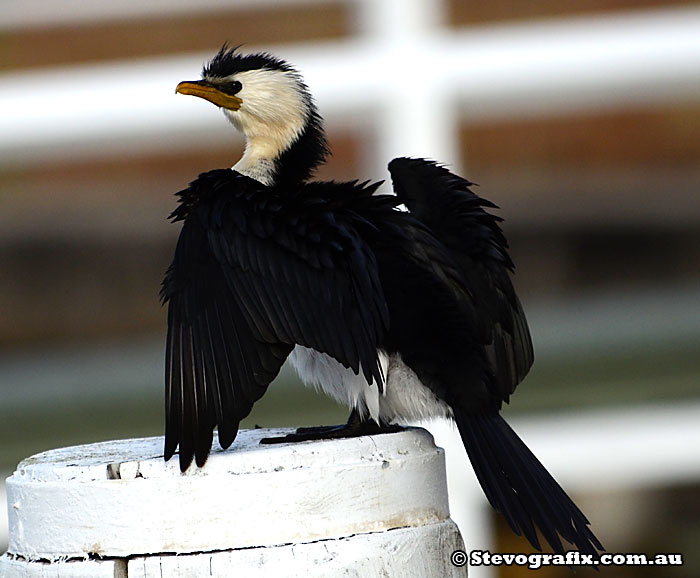 The Little Pied Cormorant only differs from the Little Black Cormorant in colouring, Cormorants and Australian Darters have to dry their feathers because they aren't waterproof, this allows them to dive deeper. They are are often seen together drying off, Budgewoi Nov 2012.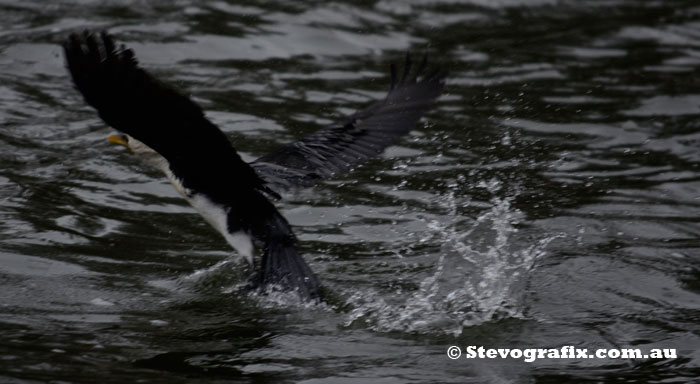 Take-offs are messy because of wet feathers that aren't waterproof and heavy after diving.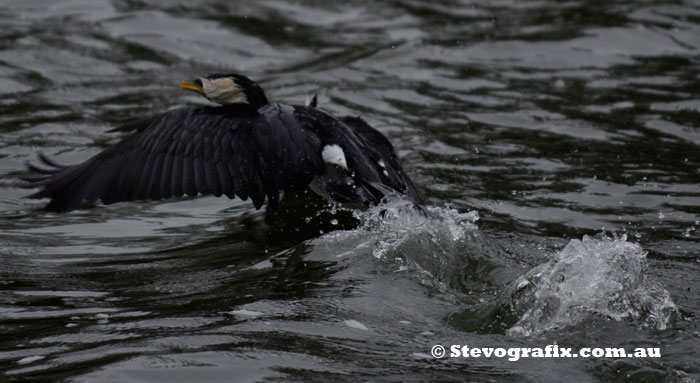 Another six or so splashes & flaps and they are airborne.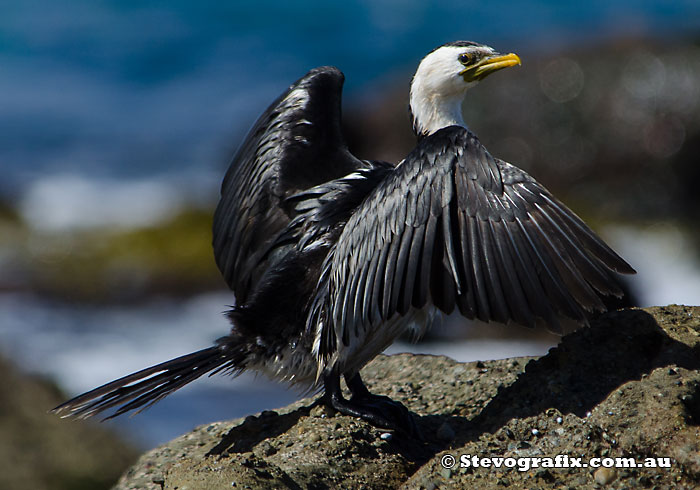 Little Pied Cormorant drying its wings, Soldiers Beach Rock Platform, Feb 2014.
← Previous | Australian Birds Index | Next →