Birds of Australia
Common Name:

Satin Bowerbird
Scientific Name:
Ptilonorhynchus violaceus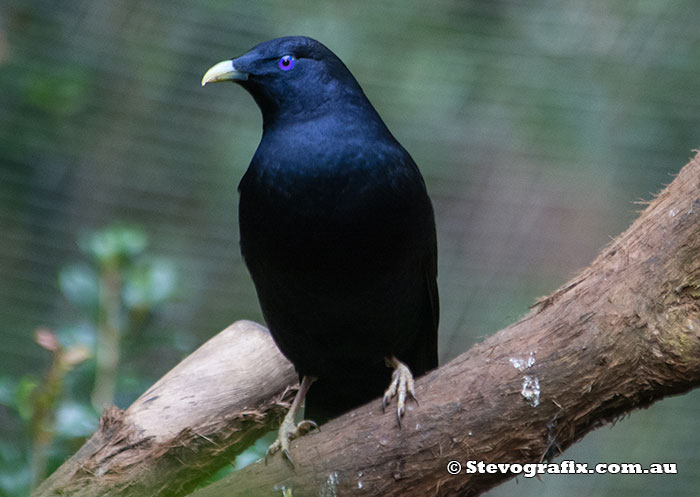 Male Satin Bowerbird at Cooorbong NSW, Sept 2014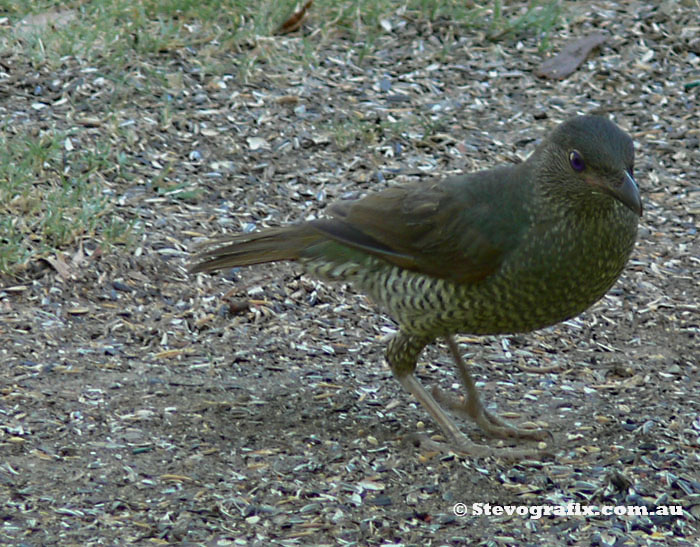 This is a female Satin Bowerbird, a photo of a male who is black (hence the name) has eluded me so fa, Jiliby, Dec 2009r.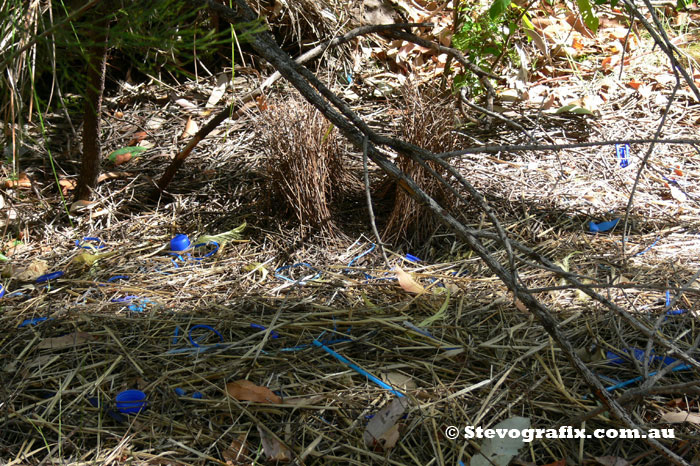 This the Bowerbirds bower where all the courtship happens, the bits of blue plastic rubbish have been collected by the male to attract the females. They still build a nest in a tree for their young.
Jiliby, Dec 2009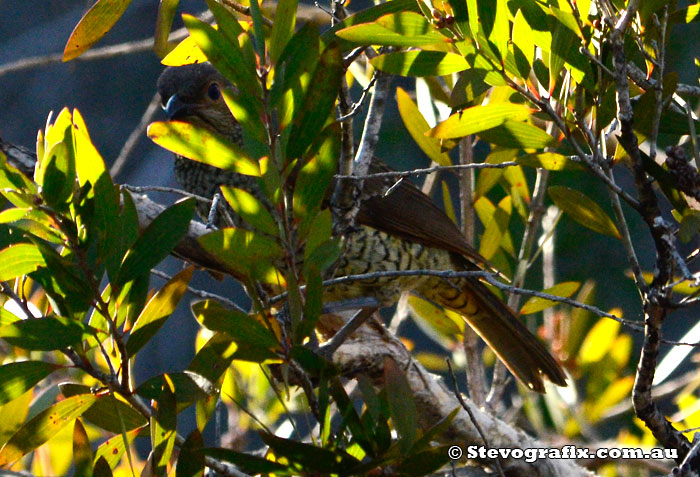 Female Satin Bowerbird at Munmorah State Recreation Area Sept 2013.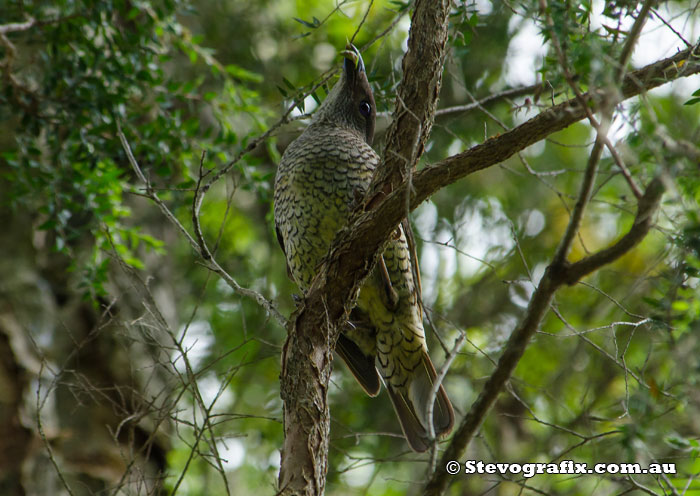 Satin Bowerbird at Old Pioneer Dairy, Wtong, NSW. Feb 2014.
← Previous | Australian Birds Index | Next →