Birds of Australia
Common Name:

Pied Butcherbird
Scientific Name:
Cracticus nigrogularis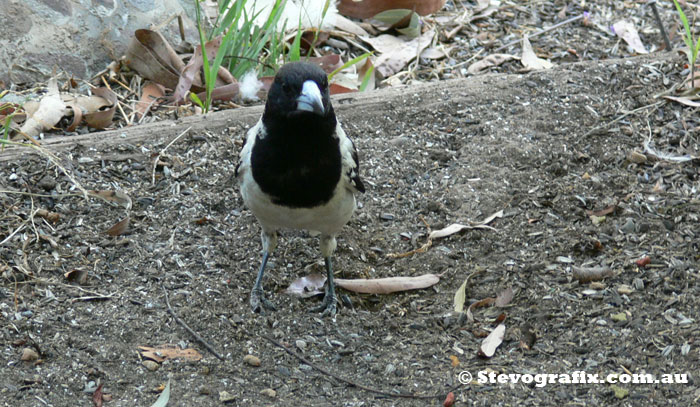 The first time I heard the call of a Pied Butcherbird I was in Long Jetty, I followed the call and found him at the top of a tree at Picnic Point in The Entrance. Unfortunately I had binoculars and not a camera with a telephoto lens, Jiliby, Dec 2009.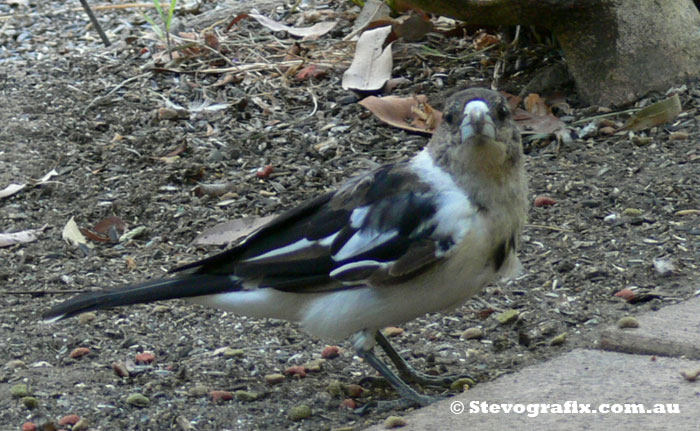 The young Pied Butcherbird are a grey colour until they get their full pied colours.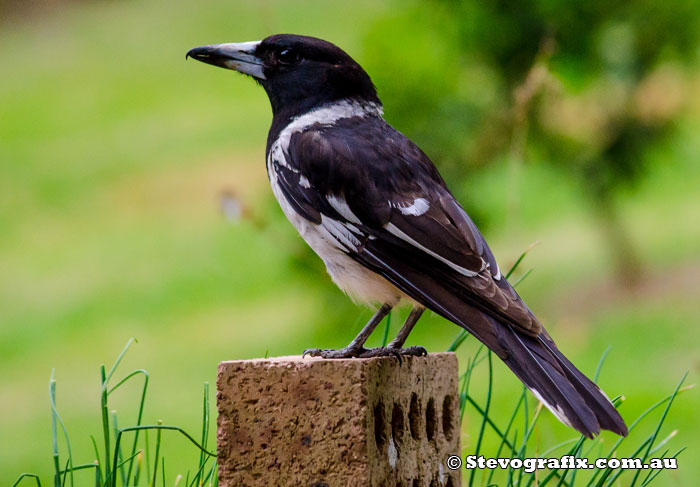 A side profile showing the hooked beak, Jiliby, Dec 2012.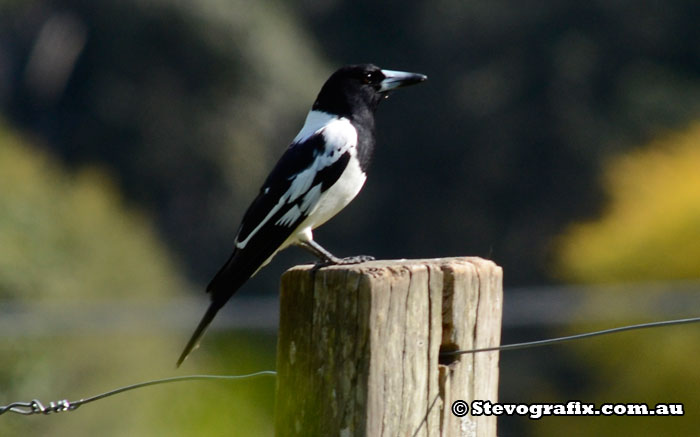 Pied Butcherbird, Ourimbah Aug 2013.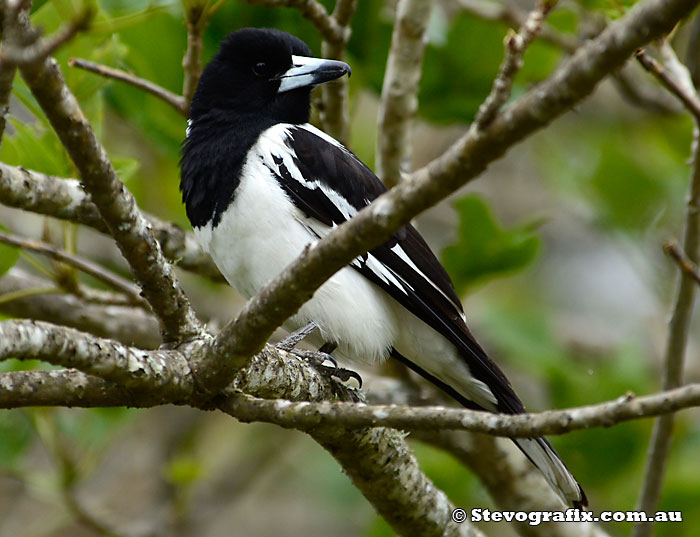 Pied Butcherbird Tuggerah Oct 2013.
Pied Butcherbird Eraring, NSW, July 2014
← Previous | Australian Birds Index | Next →